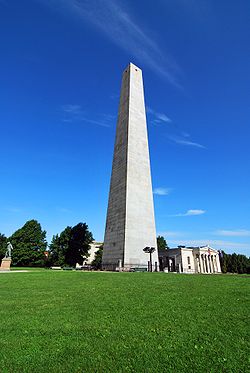 History of King Solomon's Lodge
King Solomon's Lodge, AF & AM, was originally founded in 1783 in Charlestown MA. The Lodge originally met at the Warren Tavern for the first 20 years in Charlestown, which stands to this day. Joseph Warren (who the Tavern is named after), was a patriot and fought in the Battle of Bunker Hill in Charlestown.
In 1899 the Lodge relocated to Somerville, and after a great fire damaged the building in the early 1980's, the Lodge moved to its present location at 125 Highland Avenue in Somerville. As a result of this, the Lodge's traditions are steeped in history and experience. King Solomon's Lodge is the ninth oldest lodge in the western hemisphere, and a member of the Grand Lodge of Massachusetts.
The Lodge's historical significance goes back to some of this nation's founding patriots. For example, the original Lodge charter was signed by six Brothers, including Paul Revere. In addition, the Officer's jewels and candlesticks in our Lodge room were crafted by Paul Revere. One of the most recognizable national monuments was based on work done by members of this lodge. You can also read more about the Bunker Hill Monument and King Solomon's Lodge.